27 waterfalls in the Dominican Republic
Those who believe that there can only be "seals" in the Dominican Republic, clearly did not go on a tour of "27 waterfalls" in the north in the Puerto Plata area, which is included in the top 10 best excursions in the country. If you rest in the Bavaro-Punta Cana area, then the road to the place will take about 6 hours, but it's worth it – along the way you will see the changing landscapes and climatic zones of the country, its small towns, Caribbean life.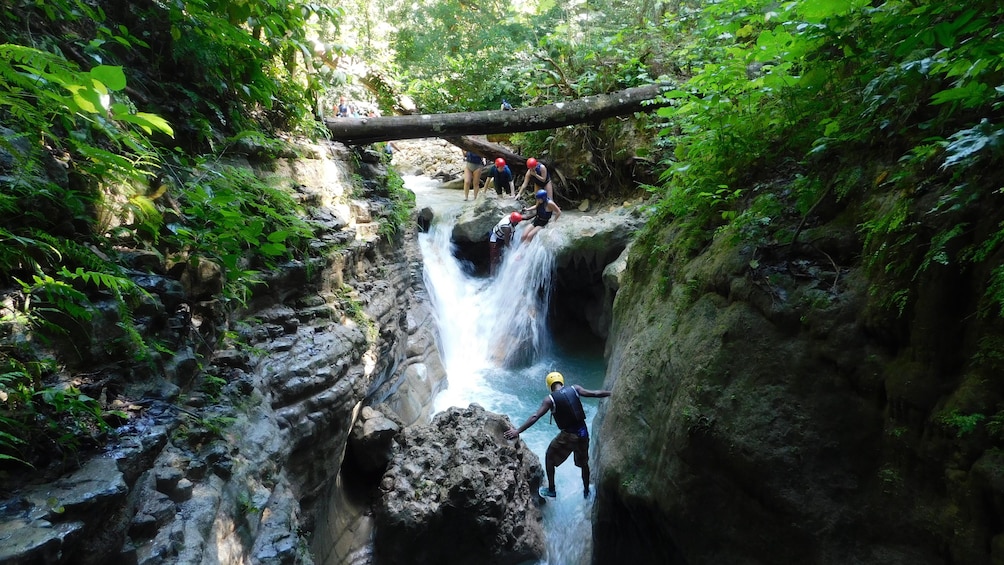 200 km from the capital of Santo Domingo near the city of Imbert there is a unique nature reserve, on the territory of which 27 waterfalls arose thousands of years ago. This natural heritage has become open to visitors along with the beginning of the development of tourism in the country in 1994. Natural and breathtaking water attractions have one source – the Damahagua River, they reach a height of up to 14 meters and have a depth of up to 8 meters. An excursion to this exotic place is a real physical education lesson, it is not only memories, but also not a weak physical activity, because you have to explore the wildlife, the labyrinths of gutters and tunnels.
You will have 3 routes to choose from: 7.12 or 27 waterfalls, but in each you will have to walk through the wild jungle, climb mountains, swim and dive along with an accompanying guide and all the necessary equipment, helmets, life vests, and, of course, after a safety briefing.
If you are confident in your endurance and strength, then feel free to take the full route! Usually it takes 3 hours to complete it, and the memories remain for a lifetime (unless, of course, you take care of waterproof cases for your equipment)!